Five Star Bank's Reimagined Bank Design Will Debut at Warsaw's 55 North Main Street Branch
Branch Re-Opening Today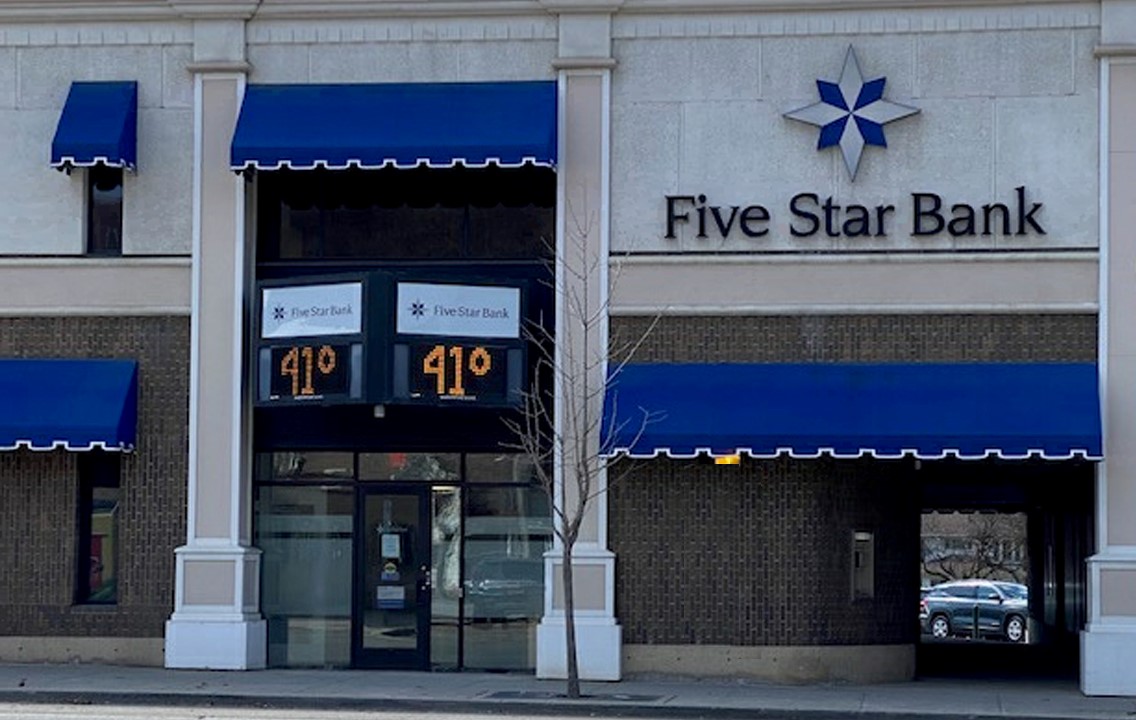 April 5, 2021, Warsaw, N.Y. –
Five Star Bank announced that after several months of planning and extensive renovations, its branch at 55 North Main Street in Warsaw will re-open today. This branch will be the first to feature the Bank's new reimagined design, featuring a blend of new technology and the comfort of community banking with Certified Personal Bankers on hand.

Five Star Bank's reimagined branches are designed to serve as financial solution centers with no teller lines and no barriers between bank associates and customers. The new concept aligns services with shifting customer needs and preferences including rapid advancements in financial technology that enable consumers to bank virtually from anywhere, anytime.
"We take great pride in our long history of serving the Warsaw community and are especially pleased to launch our first new reimagined branch design right here on Main Street," said Martin K. Birmingham, President and CEO of Five Star Bank. "This branch is not only in the heart of Warsaw, it is at the heart of our long history of serving the Finger Lakes Region. With this remodeled branch debut, our customers can look forward to an enhanced banking experience including advanced digital banking services."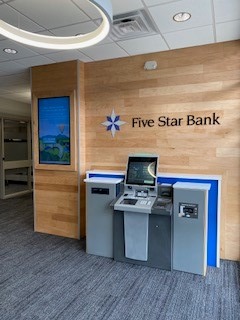 New Interactive Teller Machine
Renovation Highlights
Branch renovations include the addition of a new and welcoming entrance conveniently located on Main Street.
As part of Five Star Bank's digital initiative, which offers a powerful suite of financial management tools designed to use anywhere at any time, the Main Street branch will offer an easily accessible Interactive Teller Machine, which allows customers to video-call the Bank's call center representatives to complete basic transactions. This latest method of banking increases overall efficiency when visiting a branch while allowing customers to maintain their personal relationships with Five Star Bank representatives.
As a financial solution center, customers will also be able to access investment and insurance services.
The Bank's popular Community Room will reopen at a future date, providing professional space with the latest technology and presentation aides for use by area non-profit organizations. It has been closed due to the pandemic.
Convenient free parking is located behind the building.

The Bank's 55 North Main Street location also houses the Customer Call Center, Support Center and Human Resources teams. Five Star also maintains two other locations in Warsaw, a branch at 2330 North Main Street and the Bank's corporate headquarters at 220 Liberty Street.