You've put a lot of love into your home. It's time to let it give a little back to you. We can help you borrow against the equity in your home for things like building an addition, updating the kitchen or bath, paying for your child's college tuition or purchasing a car.


 Explore & Compare Our Products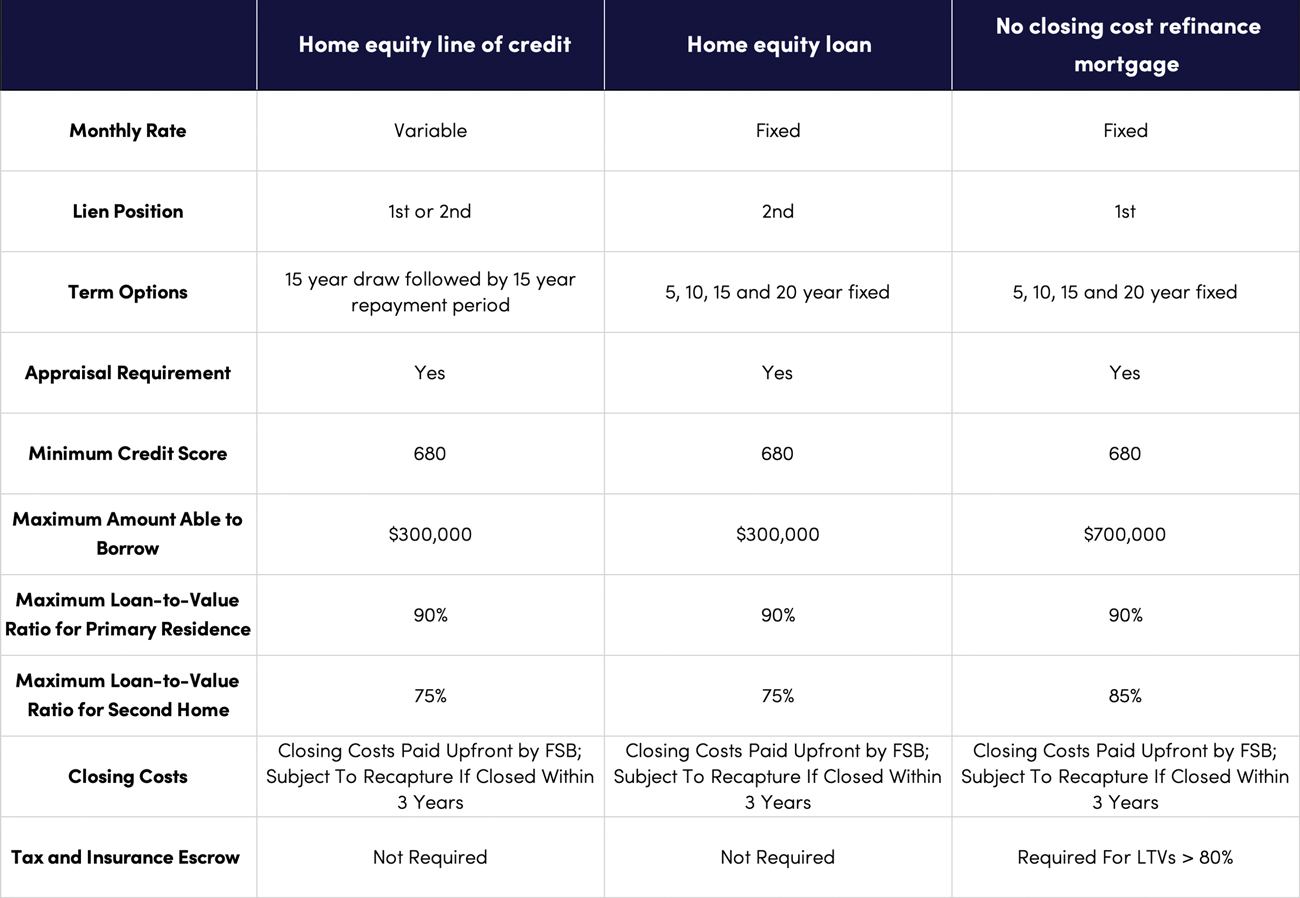 Home Equity Line of Credit Special

1
All loans are subject to credit approval, income verification, appraisal on subject property and program guidelines. The introductory rate is set at loan approval commitment based on Prime - 1.25%. It is then fixed at that rate for the first six billing cycles and is subject to change on the first day of the seventh billing cycle after closing ("Introductory Period"). After the Introductory Period the Annual Percentage Rate (APR) will be subject to change each billing cycle, however, it will never exceed 16% or fall below 0.00%. The monthly APR changes will be based on the Prime Rate as published in the Money Rate section of The Wall Street Journal plus a margin. The Prime Rate as of 05/04/23 was 8.25% and the rate shown of 7.00% is based on a $100,000 line of credit and a 85% Combined Loan to Value (CLTV). Prime may change at any time and is subject to change without notice. Other terms and rates are available and actual APR may vary based on amount of the line and CLTV. The maximum CLTV cannot exceed 90%. 2
Five Star Bank will pay the associated third-party fees at the time of closing. These fees generally total between $750 and $1,500. If the loan is terminated within 36 months of closing, you will be required to reimburse Five Star Bank for these fees. Hazard, flood, and title insurance, if applicable, are required. Property must be in New York State.