Abraham Rojo Joins Five Star Bank as Director of Digital Banking and BaaS Solutions
September 9, 2021, Warsaw, N.Y. –
Five Star Bank announced that Abraham "Abe" Rojo has joined the Bank as Director of Digital Banking and BaaS Solutions. In this role, he will help the Bank advance its digital transformation agenda, pursue BaaS (Banking-as-a-Service) business opportunities, and lead its Enterprise Data function.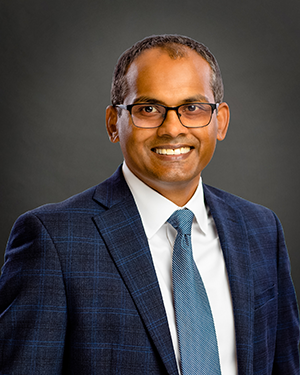 Director of Digital Banking and BaaS Solutions
Rojo brings an expansive technology background and more than 20 years of experience in the financial services industry, with special expertise in digital transformation, cloud computing adoption, enterprise architecture, data technologies and technology modernization. He most recently served as Enterprise Architect Consultant for Peoples United Bank. Previously, he served in progressive technology roles at M&T Bank's Wilmington Trust division from 2013 to 2020, culminating in his role as Head of Digital Technology.
Rojo has an MBA from the Simon Business School at the University of Rochester, an MS in Engineering Management from Gannon University and a Bachelors of Electronics &
Communication Engineering from Mahatma Gandhi University. Rojo is based in Five Star Bank's Buffalo Regional Office in Amherst.