Groundbreaking and Construction Begin for New Five Star Bank Seneca Street Branch in Buffalo
Construction on New Elmwood Crossing Branch to Follow

December 9, 2020, Warsaw, N.Y. –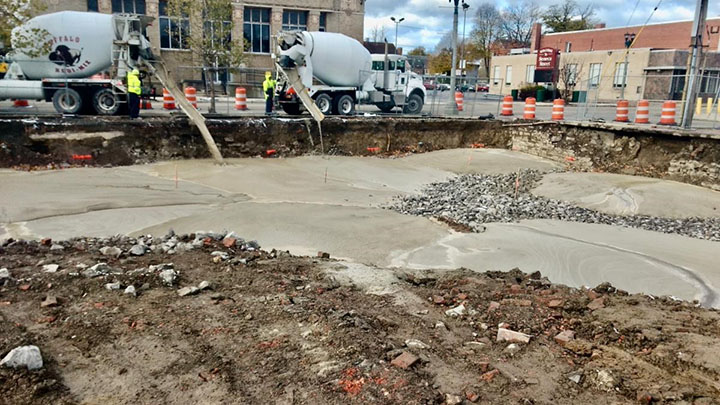 Five Star Bank announced today that construction has officially begun on the bank's newest branch being built in the heart of downtown Buffalo at 2222 Seneca Street.
The Seneca Street Branch is one of two new branches being opened by Five Star Bank in the spring of 2021. The second branch, located at 451 Elmwood Avenue on the first floor of Elmwood Crossing, is part of the first phase of the adaptive redevelopment of the former Women's and Children's Hospital redevelopment led by Ellicott Development. The mixed-use building is located at the corner of Elmwood Avenue and Bryant Street and will feature retail shops, commercial offices and residential apartments in addition to the Five Star branch.
Five Star Bank's new 3,000-square-foot one-story Seneca Street branch will open in the spring of 2021 and will comprise four offices, entrances from a rear parking lot and from Seneca Street, and a two-lane Interactive Teller Machine (ITM) drive-up kiosk. The branch will be staffed by four Five Star Bank associates. It will also include a Community Room, providing professional space with the latest technology and presentation aides for use by area not-for-profit organizations.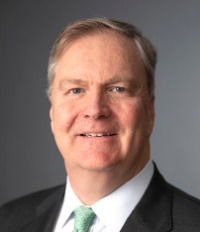 "This is a very exciting time for us as we celebrate the official start of our expansion in the City of Buffalo," said Martin K. Birmingham, Five Star Bank President and Chief Executive Officer. "Over the next few months a new building will rise on what was an empty lot, bringing a comprehensive range of essential banking, insurance and investment products and services to help enhance the financial well-being of consumers and businesses in this region. We appreciate the support of the City of Buffalo and all our partners who have helped us reach this important point. We are proud to be a part of Buffalo's thriving downtown community and to invest in the continued enrichment of this vibrant city."
Joe Burkhart, Vice President of NPV Inc., the Construction Management firm for the new branch said, "We are thrilled to be part of the Five Star team and look forward to a successful project. The design and construction of the new branch will be a wonderful enhancement to the neighborhood."
Site preparation has begun with the removal of the existing paved surfaces to allow for the installation of new building foundations and underground utilities. This work will be followed by the structural framing, installation of the brick and stone facade as well as window and door openings. The project will then shift to the interior framing and installation of the mechanical and electrical systems before the interior finishes and equipment can be installed. The final steps will encompass exterior sidewalks, paving and landscaping.
James B. Gannon AIA, Principal of Scheid Architectural, architect for the building said, "It has been a privilege for Scheid Architectural to, once again, assist Five Star Bank with the exciting new project on Seneca Street in South Buffalo. This new facility will incorporate many new features in Five Star Bank's approach to the ever-changing financial services market and will contribute to the continual resurgence of the Seneca Street corridor. This new building is designed to complement the existing neighborhood, exceeds many of the energy code requirements, and addresses recent interior environment aspects relative to the COVID-19 pandemic."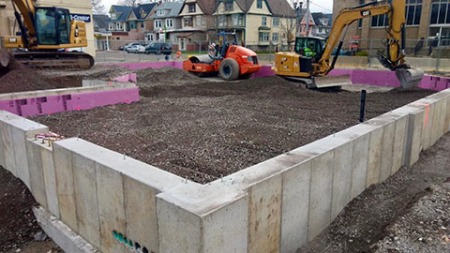 View from Seneca Street

View from Rear Parking