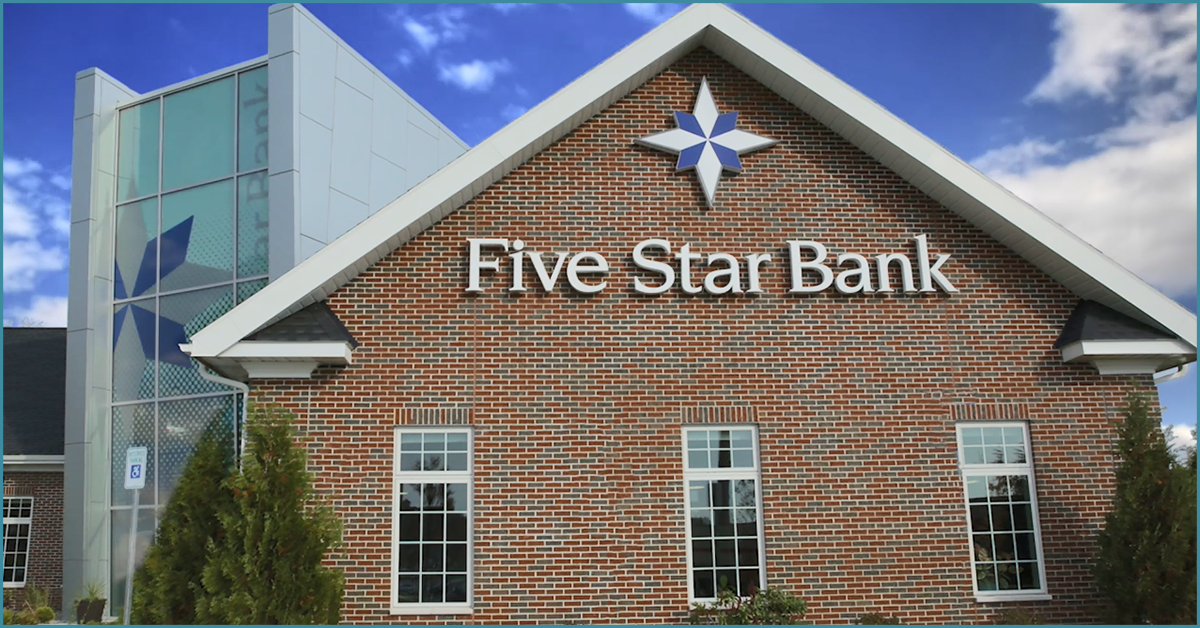 Five Star Bank has a long history in Western and Central New York dating back to our origin in 1817. Our predecessor banks each operated in a rural area and they played important roles in helping to meet the credit needs of these communities. We currently have 53 branches in 15 contiguous counties, with our headquarters in Warsaw and regional offices in Rochester and Buffalo.
We remain committed to serving the needs of the communities in our rural legacy footprint as we focus on expanding in Rochester and Buffalo. We believe that we have significant opportunities to grow deposits, loans and fee-based businesses in these cities. As a locally-headquartered and community-focused bank, we can provide the personal attention and local decision-making leadership that retail and commercial customers seek.
Our new branches are designed to serve as financial solution centers, meeting evolving customer needs and accommodating a wide spectrum of customer preferences with no teller lines, no barriers between bank associates and customers and hands-on support. We have opened four financial solution centers in Rochester and Buffalo and are remodeling traditional branches to remove barriers and provide new technologies.
We have transformed our branch staff from traditional teller and platform roles to a universal banker role ‒ our Certified Personal Banker, or CPB. Five Star Bank CPBs are experts, trained to assist customers with nearly all their needs – transaction processing, product opening, service or education. As customers are often seeking financial counseling or financial solutions when they visit a branch, our new universal staffing model means that everyone in the branch is well-trained and ready to assist.
Five Star Bank is committed to the omnichannel concept, where all channels are available to the customer – branch, web, mobile, call center and ATM ‒ and all offer the same high-quality experience. We are working to tailor our digital solutions to leverage the convenience of the digital experience without losing the human or emotional connection that comes with face-to-face interaction.
In February 2018, we launched a brand campaign designed to increase awareness of Five Star and the depth of services we offer in community banking, wealth management and insurance. Our campaign line of "Today is tomorrow in progress" conveys our customer promise and reinforces our goal of providing solutions today that lead to financial well-being in the future.
As a community bank, we understand that our success is directly linked to the success of our communities. We invest in and support our communities in many ways, including volunteer activities, charitable investments and product offerings.
Our employees support more than 400 different community and professional organizations as volunteers, trustees and committee members.
We are proud to support many organizations in the markets we serve through donations and community sponsorships.
Our comprehensive product offerings include several products tailored to meet the needs of the under-banked or low-to-moderate income residents.
At Five Star, we continue to evolve our banking, wealth management and insurance offerings to help people build financial security for today and the future. We understand that access to bank accounts, home ownership, small businesses and community development projects are integral to sustainable economic growth.
Additional Five Star Bank information is available at www.five-starbank.com, on Twitter, and on Facebook.