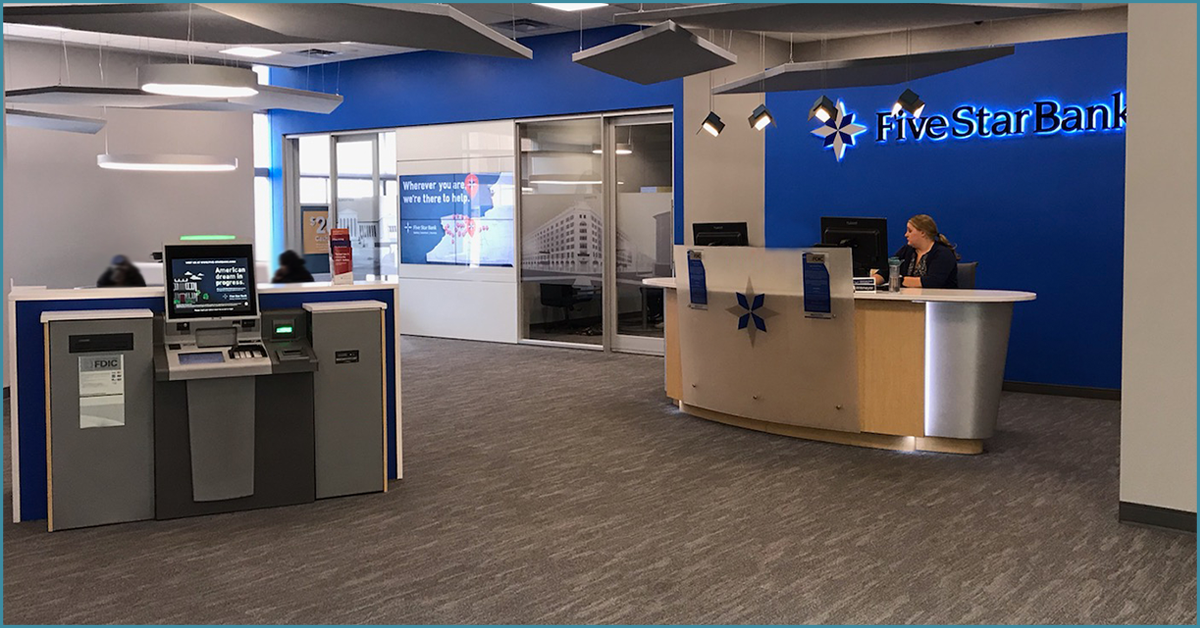 Latest IAT machine unveiled at Five Star Bank's Avoca Branch.
Five Star Bank remains committed to serving the needs of the communities in our rural legacy footprint as we focus on expanding in Rochester and Buffalo. Our new branches are designed to serve as financial solution centers, meeting evolving customer needs and accommodating a wide spectrum of customer preferences with no teller lines, no barriers between bank associates and customers and hands-on support. We have opened four financial solution centers in Rochester and Buffalo and are remodeling traditional branches to remove barriers and provide new technologies.
Five Star Bank is committed to the omnichannel concept, where all channels are available to the customer – branch, web, mobile, call center and ATM ‒ and all offer the same high-quality experience. We are working to tailor our digital solutions to leverage the convenience of the digital experience without losing the human or emotional connection that comes with face-to-face interaction. As part of our digital initiative, we are introducing our Interactive Teller Machine into branch lobbies throughout our Western New York footprint. This machine allows our customers to video-call our Call Center representatives to complete basic transactions. This latest method of banking will increase overall efficiency when visiting a branch while still allowing customers to maintain the personal relationships with our representatives.
Our branch staff are well-trained to answer any questions and are always happy to support our customers during the video call!