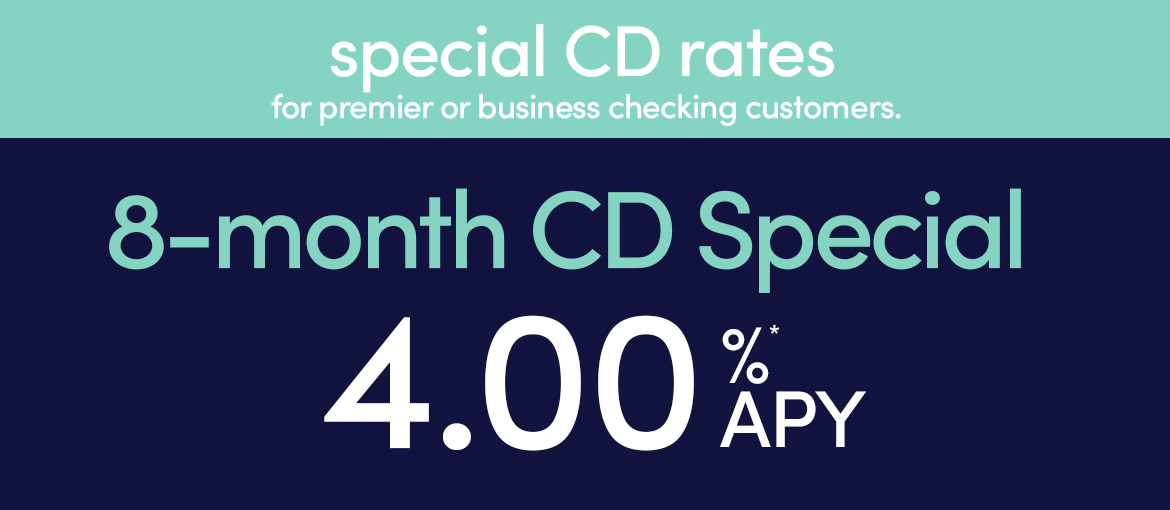 *APY- Annual Percentage Yield. For CDs or IRAs up to $250,000.00. A $1,000 minimum deposit of funds not already on deposit is required to open a Five Star Bank Special CD or IRA. A penalty may be imposed for early withdrawal. Must have Premier or Business Checking. Municipal customers are not eligible. Rates are as of 11/07/2022. Cannot be combined with any other offer. Subject to cancellation without notice.
1All interest rates and Annual Percentage Yield (APY) stated above are accurate as of today's date. All CDs are compounded daily on a 365 day basis. Fees or withdrawals could reduce earnings. Penalty may be imposed for early withdrawal. See account disclosure for additional information.
2For balances over $250,000, please contact your local branch.
3
Rate is variable and is subject to change without notice.